Obsidian Level Generator - v20 "Gates of Tartarus"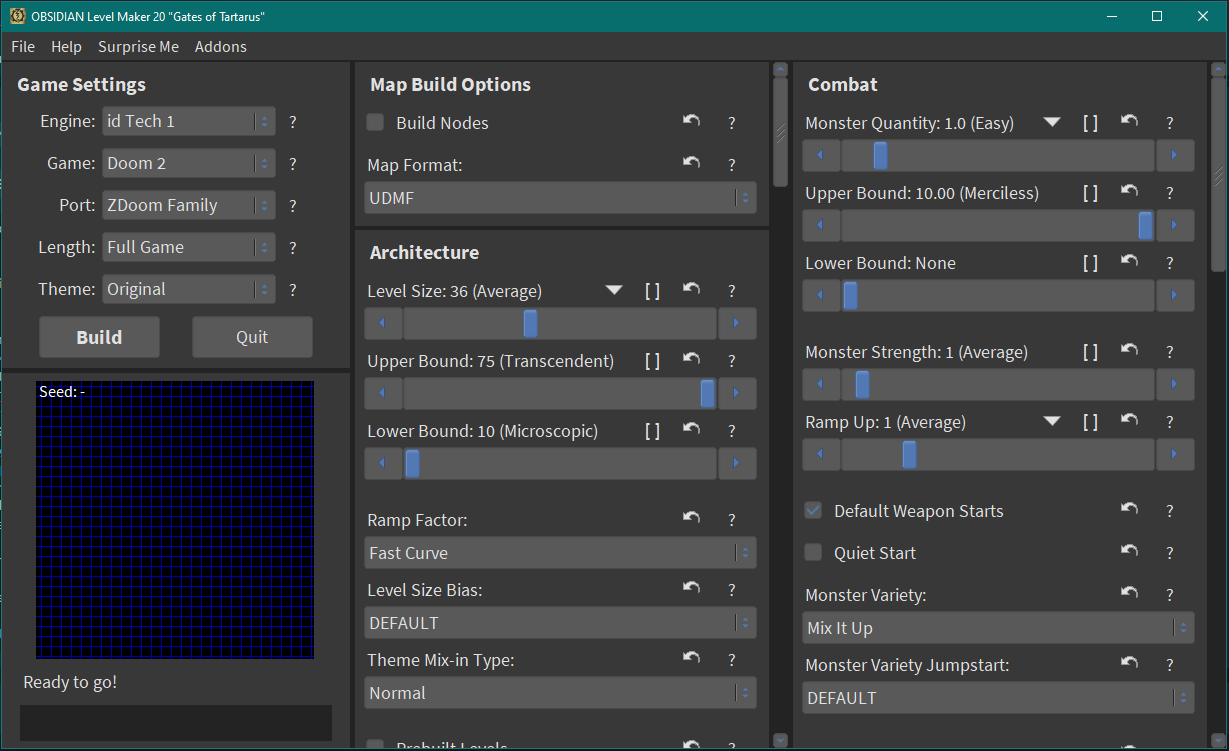 Obsidian is a fork of the last release of Oblige Level Maker, combined with the community content pack formerly known as ObAddon. Notable changes/improvements to Oblige include:
Reworked GUI, with window resizing, sliders, checkboxes, and customizable themes
"Surprise Me" options to randomize settings
UDMF map output for supported engines
Basic support added or restored for Chex Quest 3, HacX 1.2, Harmony, Hexen and Strife
Integrations of previous versions of Oblige for map layout variety and additional game support (i.e., Wolfenstein 3-D)
Bundled SLUMP map generator to produce maps compatible with vanilla Doom limits
Migration from Lua to LuaJIT for improved generation speeds
Improved random number generator with 64-bit seeds and number output
Ability to use strings as seeds for the RNG, or have random words selected for you
Improved support for alternate locales (accents in Windows file paths, translation templates , etc.)
Near-complete Russian translation file out-of-the-box
First-run tutorial for new users
Optional PK3/ZIP compression of output
Precompiled 32 and 64-bit Windows packages can be found on our Downloads page; compilation instructions are provided for Linux, BSD and Haiku OS users.
Support can be found on either our Discord or our GitHub Issue Tracker.
posted in Source Ports and Tools