RE: The Heretic Project (Quest Name Pending)
@Cuppykeks That's annoying about crispy. I will play through the map (and Joe-Ilya's) later today after work. I did check quickly and the map opens in international heretic, another limit-removing port, though there seems to be something that crashes it just in certain locations.
Re: midtex waterfalls in DSDA: there is a trick I've found to get around this. If you unflag the linedef as two-sided but don't make it impassible, the middle texture will behave like it does for one-sided lines, but the linedef will behave just like a two-sided line for all intents and purposes (you can walk through it, it can have middle textures on both sides). One side bonus is that the middle texture will tile vertically, so you can make passable waterfalls taller than 128 units this way.
posted in Community Projects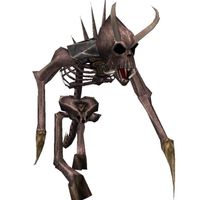 F