How would you imagine a psychopath playing Doom?
This thread is not intended to shame anyone for their gaming habits or decisions. This is all just for fun!
You've likely heard people say things like "oh, this guy pours milk first, then puts in the cereal second, he must be a psycho!". or "holy crap, he's using light theme just like me, what a sick creep!". Now, imagine behaviour like this, but applied to a Doom player.
My ideas would be something like this:
They use really niche ports like Doom Legacy or Carlos Doom for whatever reason.

They use bizarre or unconventional control schemes, and they do not have a good nor a practical reason behind it.

They regularly use complevels besides 2, 3, 4, 9, 11 and 21, not by accident.

They play in a 320x200 resolution because muh purism.

I'm sorry for this they love playing with OPL music and PC Speaker SFX

They use PauseBreak instead of ESC, I do it sometimes because it stops the audio and lets me refocus
Any other suggestions?
posted in Doom General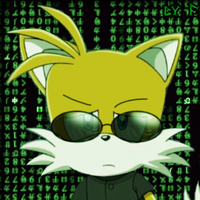 K