Frightening Experiments 1: Recluse Tech (complevel 21)
Hello all! Everyone knows about the DBPs, right? Well, with this project i want to do something similar, but for this forum! Except i want these to use mbf21 instead of limit-removing, more lenient with submissions, not as prioritized with mod compatibility, way more experimental and most importantly: Bi-montly! That is, two months of deadline with no breaks in-between. Now, what's this first installment's theme? Well...
Recluse Tech's theme is startan techbases in a dense jungle! With a vibrant tropical palette, gameplay changes and textures that will come to be reoccurring in next installments, and two new... "enemies". I won't list gameplay changes just to not overwhelm anybody, but only a few were made to keep a fast pace to gameplay while not modifying it much. Though, the mastermind and arachnotron have been made smaller to be more usable.
Sour Blossom


Stationary environmental hazard (so that is, non-killable) that shoots an expanding cloud of gas, which deals deadly damage when you're close enough. Comes in a regular variety which is triggered by proximity, and an angry variety which is always angry.
Sour Bulb


Stationary obstacle which releases a poisonous cloud (similar to the Blossom's, but weaker) that lingers for a few seconds. They chain-react into one another very slowly, and a hacky use of them can be to overlap its hitboxes with an Angry Sour Blossom to keep it docile until the Bulb it's stuck in gets popped.
Resources download: FE1_V3.4.wad
In the wad i've also included a (very much unfinished, but mostly traversable) sample map in the MAP02 slot (meaning also that the midi in that slot is taken), the same one showcased in the screenshots above, for reference/inspiration purposes. The deadline for the project is November 1st!! Good luck, and be sure to: test your maps on DSDA-Doom under -complevel 21, always put 1-4 player starts to make sure it's at least startable in co-op, and only implement difficulty settings after some feedback has been given.
Also, you might've noticed that the resources includes a lot of black textures. Those are just IWAD textures i blacked out since i thought they didn't fit the theme too well (you can still use them as black pitch panels of course). There's also some glitchiness with the statusbar in Woof and DSDA (on software renderer), but those are getting fixed in the ports themselves soon i think.
If you have any other questions, be sure to leave them below, and i'll reply and/or update the OP accordingly. Good luck!
I've also made a Trello to keep better track of who's working on what w/ details, that will be frequently updated: https://trello.com/b/GCRHKhdr/recluse-tech
posted in Community Projects
mbf21
custom enemies
custom weapons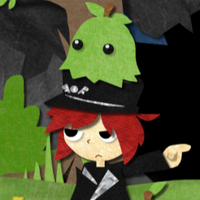 M